What is Sorare NBA
Sorare NBA is a fantasy basketball game that allow for fans to live their passion with the best basketball league in the world. On Sorare NBA, you play against other players with digital cards that are officially licensed by the NBA. If you are good enough, you will be able to win prizes (exclusive cards) of great monetary value. Don't worry, you will learn everything you need to win tournaments from SorareFAQ.
Here's all you can do with Sorare NBA:
Collect officially licensed digital trading cards featuring your favorite NBA players.
Use the cards in your collection to make lineups and enter them in different competitions.
Earn points by how well the players in your lineup do in real life.
Your digital trading cards get XP when you use them in a competition.
Compete with other players around the world for rewards.
You can buy and sell your cards at any time.
Sorare NBA cards use Ethereum blockchain technology and are backed by Ubisoft and the NBA league itself. Sorare NBA is fun, challenging, and offers many opportunities to win money. Get ready to learn everything you need to succeed in the game. First, we will learn all the rules of the game, and then we will finish the guide with the best strategies for winning prizes in the tournaments. 
Earn a FREE card when you get five limited cards
What are Sorare NBA cards and how do they work
Sorare NBA cards are the modern version of classic basketball cards.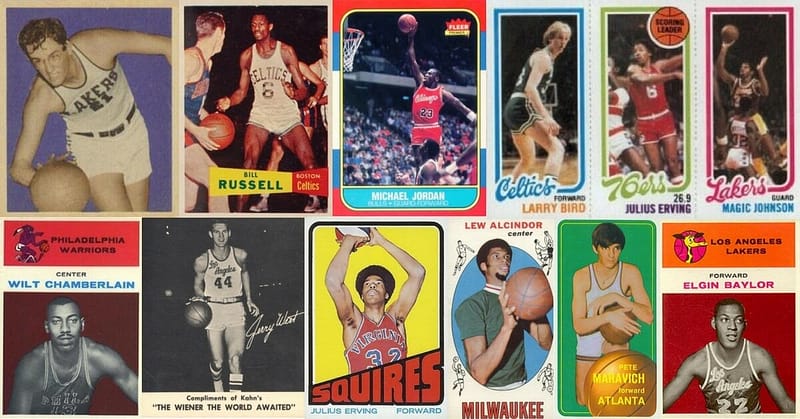 In the game, a Sorare NBA Card is a digital collectible (NFT) that represents a basketball player and is tied to an NBA season. With the help of blockchain technology, basketball fans can collect their favorite players with the benefit of limited availability (there is a limited number of Sorare NBA Cards).
Sorare NBA cards are uniquely valuable and cannot be replaced. In addition, Sorare cards can be freely traded. The cards in Sorare NBA can't be taken away from their owner. The owner has complete control.
You don't need to have any knowledge about crypto to use Sorare. You can top up your Sorare account using a credit card or bank transfer, or you can deposit Ethereum directly from Metamask.
On Sorare NBA, there are five different types of cards, each with a different scarcity value. These values determine which tournaments you can participate in.
Common Cards: There are an unlimited number of this type of card, which are gray.
Limited Cards: There are 5000 cards per player and per season of this type, and they are colored yellow.
Rare Cards: There are 1000 cards per player and per season of this type, and they are colored red.
Super Rare Cards: There are 100 cards per player and per season of this type, and they are blue.
Unique Cards: There is only one card of this type per player and per season, and they are black or purple.
When you sign up to play on Sorare NBA, you will receive twenty common cards to start your collection. This allows you to start playing immediately and compete in tournaments. Common cards can't be bought or sold. You can buy and sell limited, rare, super rare, and unique cards in the Marketplace, or you can get them as rewards if you finish in the top spots on the Sorare NBA tournaments.
How to start playing Sorare NBA
When you sign up on Sorare NBA, you will be able to choose your first Common Card from a selection of five of the best basketball players in the NBA. After you pick a card, you will get a random set of 19 free common cards to start your collection. The number of common cards will be the same for all new players.
With your first 20 common cards, you will be able to compete in the "Common Contender" league and the "Common Champion" league. To play in the other leagues, you will need limited (or of greater rarity) cards, but first, to be successful in the tournaments, we need to understand the rules of Sorare NBA.
Understanding Sorare NBA rules
In order to win prizes in tournaments, we need to understand the rules of the game and how the Sorare NBA scoring system works.
Make your lineup
To play in any of the Sorare NBA tournaments, a five-player lineup is required. You are allowed to play any player at any position in each of your five positions. For example, you could play with five centers if you wanted to. Even if you have two identical cards, (for example, two LeBron James), you can only play one of them per lineup.
The 10 Game Average rule
Each player card will have a "10 Game Average". This number is the player's average Sorare score from the last 10 games he's played in the last 10 games of the NBA season. The 10 game average is indicated below each player's card by a blue number.
If a player doesn't play any minutes in a game, that game won't count toward the last 10 Game Average.
If a player has played less than 10 games this season, the 10 Game Average will also take in consideration the number of games the player played last season.
There may be players with negative 10 Game Averages.
If a player did not play in the previous NBA season or has never played an NBA game, his 10 Game Average will be 0.
If a player has not played a game in the current or previous season, he will also start at 0.
Limit of points in a Game Week
Each tournament has a "10 Game Average" points limit, so no player in Sorare NBA can play with five great players. Your lineup will always need both exceptional players and more average players.
The MVP of the lineup
The player on your team with the highest "10 Game Average" is called the MVP. His "10 Game Average" will not count towards the Champion tournament point limit. Let's look at an example:
In this example, I am making a lineup for a "Champion" tournament, so the best player on my team, Anthony Edwards, will not count toward the limit of the tournament points. With Anthony Edwards, my team's total score would be 100 points, but as he's the MVP (Sorare automatically picks him as he is the player with the highest 10 Game Average), my team's total score is just 63 points. In the upper-right corner of the image, we can see that this tournament has a points limit of 120, so I could still add better players to my lineup.
Understanding Sorare NBA scoring system
The scoring system used by Sorare NBA is action-based, meaning that events that happen on the basketball court translate into points for your team.
The highest score a player has had in a Game Week will be the only score taken into account, and the scores of other games will be thrown out. Let's suppose that we have Stephen Curry in our lineup, who has played three games this game week. In the first two games, he got fouled a lot and didn't shoot well from outside, but in the last game, he scored many points. The score from this last game will be the only one that counts for that Game Week.
This is how your players will score points over the course of a tournament, based on how well they performed in their matches:
All you need to know about Sorare NBA tournaments
Competing well in the Game Week tournaments is a must if you want to win prizes. Now, we will take a look at everything you need to know about tournaments in Sorare NBA to be successful in the game.
Which tournaments are in Sorare NBA
There are two types of tournaments in Sorare NBA: Contenders and Champions. Both tournaments have a point limit, so you can't play with five NBA superstars because you would go over the point limit. This way, the game is balanced and there are no teams that are consistently winning because they have the best players. As any lineup in basketball, you need a team of five players to play. Remember that the 10 Game Average is what counts against the point limit.
A tournament's point limit doesn't mean that you can't make as many points as you can't in the games, but that you can't use all the best players because the best players in the league have a high 10 Game Average.
The difference between Champion and Contender tournaments is that Champion tournaments have an MVP. Remember that the player with the highest 10 Game Average score is the MVP, and their points won't count towards the tournament's point limit.
How many tournaments are in Sorare NBA?
Sorare: The NBA will offer seven core tournaments in the first season (2022/2023). These are the available tournaments:
Limited Contender
Limited Champion
Rare Contender
Rare Champion
Super Rare Champion
Unique Champion
Sorare NBA Tournament Rewards
At the end of each Game Week, if your team performed well enough in your tournaments, you will be rewarded with new Sorare NBA cards to add to your collection and strengthen your team for the next tournaments.
In Contender tournaments, you will have a better chance of winning cards than in Champion tournaments. This allows you to build your collection and strengthen your team faster and more easily.
In Champion level tournaments, you will receive fewer card rewards, but the cards will be of a higher rarity, which will make them more valuable. For example, in a Rare Champion tournament, you will be able to win Super Rare cards.
You can register your teams in the tournament tab and check the rewards for each competition and the number of participants.
After a Game Week, you will receive a notification in your account if you have been awarded rewards. To receive your rewards, simply click on the "claim rewards" button, and you will discover the new cards you have just earned.
Requirements to participate in Sorare NBA tournaments
Common Contender and Champion Contender require a lineup of common cards. That means you will be able to start playing in these leagues the moment you register with Sorare.
To compete in Limited tournaments, you will need five limited cards in your team.
To compete in Rare tournaments, you will need five rare cards in your team.
To compete in Super Rare tournaments, you will need five super rare cards in your team.
To compete in a Unique tournament, you will need at least two unique cards in your team, and you can use three Super Rare cards to fill in the rest of your team.
How to play a Sorare NBA tournament
You have to make your team's lineup for each competition once you have decided which tournaments you want to play. When you're making your lineup, you'll see all the player cards you have available to fill each slot. Player cards will be sorted by their rarity (for example, in a rare tournament, you will see your rare cards listed first), and then they will be sorted from highest to lowest based on their 10 game average.
A player card can only be used one time per game week. Even if you have two of a player's cards, you can only use them once in the same lineup, and you cannot use the same card on two different teams.
When Do the Games on Sorare NBA take place?
There will be a Game Week every 3-4 days. From Monday to Thursday, one game is played, and from Friday to Sunday, the other one is played. Your team must be fully prepared at least 10 minutes before the start of the first NBA game on Mondays and Fridays.
In order for a team to be valid for any tournament, you will need to have at least two NBA teams represented in your team.
The games will conclude when the last game of each Game Week is over (on Thursdays and Sundays). If a game is postponed to a date outside the Game Week, the stats for that game will not be counted.
Sorare NBA - Play with Friends
Sorare has launched a new feature called "Play with Friends," which allow you to compete against your friends across all scarcity competitions. This feature gives managers access to existing global leaderboards, allowing them to compete simultaneously for league bragging rights and leaderboard rewards.
To get started, you simply need to click "Play with Friends" in the navigation menu, and you will be able to see leaderboards that you and your friends are participating in, along with league and global leaderboard ranks. With a 100-member limit and the ability to create and join a league, you can now play fantasy NBA games with your friends and compete for prizes.
What is training on Sorare NBA
Every Game Week, you can get training to earn experience on player cards that are not used in other tournaments. There are no restrictions on which cards you can use in Training, and you can enter as many teams as you are able. There are no rewards for Training besides the experience your cards get to become stronger for the next Game Week's tournaments.
What is card level on Sorare NBA
Every Sorare NBA card has a level, which is based on how many experience points (XP) it has. Each level increases the card's score by 0.5%
Limited cards start at level 0 with no bonus.
Rare cards start at level 20 (+10% bonus)
Super Rare cards start at level 40 (+20% bonus)
Unique cards start at level 80 (+40% bonus)
Cards will also receive a 5% bonus in the current season, so all cards in Sorare NBA 2022/23 have this bonus. The 5% bonus will disappear when the new season starts, but the experience collected will not be affected.
How to buy cards on Sorare NBA
You can buy cards on the Sorare NBA Market in two places: New Card Auctions and Manager Sales.
New Card Auctions
New Card Auctions allow you to buy cards that just came out directly from Sorare NBA, meaning you'll be the first person ever to have that specific card and serial number. Each auction has a deadline, after which the card will be sold to the highest bidder. If you are the highest bidder when the auction expires, you will win the card, and it will be added to your collection. This is the only way to acquire newly minted cards.
To participate in auctions for newly minted cards, go to the Market section and select New Card Auctions.
There is a time limit at the bottom of the page which indicates when the bidding ends. You can search for specific players using the filters on the left to see when their next bids are ending. You must click on the bid button to place your bid.
In order to bid, you must have funds in your Sorare account. The bid will increase by one minute if someone outbids you at the last second, so that you have time to increase your bid if necessary.
Manager Sales
Manager Sales provides Sorare NBA managers with a direct peer-to-peer secondary marketplace, allowing them to list cards from their collection. The only way to add a card to your collection instantly, without waiting for an auction to conclude, is to buy it directly from another player.
Be cautious, as there will be many managers who will put very high prices on certain players. If you want to buy a specific player, the best thing to do is to go to the player section on the left and look for the player you want. Thereafter, look for the card with the lowest selling price.
In order for a team to be valid for any tournament, you will need to have at least two NBA teams represented in your team.
How to sell cards on Sorare NBA
To sell your card, click on Sell my card. Next, you need to determine the selling price for your card. If the card is not sold within two days, the sale will be cancelled. You can put that card back on sale for free. The sale can be cancelled before it ends.
It is always best to get a market estimation before you try to sell a card. To start, search for the card you want to sell on the transfer market. Research the current market value of the card you wish to sell. How many cards are for sale? What is the lowest price available for the card? With this information, you should be able to determine a reasonable selling price. The fewer cards are available for sale, the higher the chance that the card's value will increase.
Keep the serial number of your player's card in mind. Series 1 and the player's jersey number series have a higher value than the rest of the cards in the series.
What are the Sorare NBA Common Card Swaps?
The Common Card Swaps allow you to exchange one of your Common cards for a new card once a day.
Is one of your players not seeing the same minutes they were last week? You can swap him for someone else to build a more competitive lineup. Don't like the matchup one of your players has this game week? Hit up Card swap and grab someone who is playing more.
You can swap from a series of five different players. If you like one of the options presented, you can accept the trade and the new player will appear in your collection, while the player you traded away will no longer be available to you. If you choose to pass on the swap for the day, you will be able to initiate another trade in 24 hours.
You can access the Card Swap feature by navigating to the "My Cards" section within Sorare: NBA
Can you play Sorare NBA without spending money?
You can play Sorare NBA without spending money in the Common Contender and Champions leagues. In these leagues, you only need common cards, which are free. You can win rare cards that have monetary value during the Common Champion Game Week.
The competition will be fierce, so don't miss the strategies for winning on Sorare at the end of the guide.
Learn How To Deposit and Withdraw from Sorare
How to win prizes and make money with Sorare NBA
TIP ONE: Before buying cards, learn the game
If you are familiar with the game of Sorare Football or Sorare MLB, you already know how to play, but if you are new to the game, it is recommended that you take the first few weeks to learn the ropes. Start by competing in common card tournaments, making your lineups, and putting players to train. Then, scour the market to see how it works. Once you're comfortable with how Sorare NBA works, you can start thinking about building your own team, buying cards and playing in higher level tournaments.
TIP TWO: Start playing Contender tournaments
The fastest way to get rewards in the form of cards is to focus on the Contender competition. Once you have a strong, well-rounded team, you can compete in the Champion tournaments for the best prizes on Sorare NBA.
TIP THREE: It Is Better To Buy One Great Player Than Two Good Ones
As you know, there is a point limit when it comes to making your lineup for a Game Week. This way, everyone can compete. What would happen if a player were to buy the cards of LeBron, Jokic, Giannis, and Ja Morant, and then put them together on the same team? It would be hard to beat him.
In Champion tournaments, the MVP doesn't count toward your point limit. That being said, in order to play in Champion tournaments, it is best to go with an MVP card that is clearly superior to the majority of the players card. It is preferable to have one outstanding player and four mediocre players than two capable players and three mediocre players. The better your MVP card is, the greater advantage you will have over your competitors.
TIP FOUR: Check who your card players opponents are every Game Week
When choosing players to play with this week, you must see who they will be playing against. Sorare NBA is a game of statistics and therefore there are many factors to consider. It is not the same playing against a team that is strong on defense as it is to play against a soft team. It is expected that your player will perform better against weaker defenses. Furthermore, it is also important to examine individual matchups. It may be better to pick another player for your team that Game Week if your player is facing a strong defender.
Try to avoid players that will play against:
The best defenders in the league: Rudy Gobert, Bam Adebayo, Robert Williams, Giannis Antetokounmpo, Mikal Bridges, Marcus Smart, Jrue Holiday, Myles Turner, Jarrett Allen, Kawhi Leonard, Alex Caruso, Matisse Thybulle.
The teams with the strongest defenses: Milwaukee Bucks - Phoenix Suns - Cleveland Cavaliers - Boston Celtics - Chicago Bulls - Toronto Raptors - Dallas Mavericks
TIP FIVE: If you want to win, study the stats
Sorare NBA is a game of statistics. It is therefore essential that you spend time looking at player and team statistics. These are some of the best statistics you need to be checking when playing Sorare NBA:
The best defensive teams of the NBA season: Teams you should consider avoiding playing against during the Game Weeks.
The teams that allow more points: These are the best teams to play against in the Game Weeks.
The Individual leaders of the Nba Season: The best players of the league. You can order them per category (Points, Rebounds, assists, etc.)
NBA Player Stats – Per 36 Minutes: Per-minute are the ratings calculated by taking the player's total in any category (points, rebounds, assists, etc.) divided by total minutes played. It is very useful for finding players who are outperforming their peers with fewer minutes played.
Player Efficiency Rating (PER) of the Season: PER is a very famous rating that sums up all a player's positive accomplishments, subtracts the negative accomplishments, and returns a per-minute rating of a player's performance.
Strategy ONE: Unpredictable, talented players can help you win big prizes
If a player plays several games during a game week, only his best score will be counted, and that is an important aspect of the rules. In the NBA, many times, there are only 2 between games. That is why it can be a good strategy to play with unpredictable but talented players in Sorare NBA.
These players are usually excellent shooters, but they lack consistency when it comes to play. Players who, on a bad day, average 5 points, but who can, on a good day, score 40 points. Playing with these types of players can be risky, but it can be a winning strategy in certain weeks, since Sorare NBA is not a long-distance race but a weekly sprint.
Here's a list of some of these players, so you can use them in your lineups to play this strategy:
Great players, but with erratic performances: Kyrie Irving - DeMar DeRozan - James Harden - Brandon Ingram - Bradley Beal
Young players who will become great players, but who currently have some unreliable games: Jordan Poole - Jamal Murray - Desmond Bane - Anfernee Simons - RJ Barrett
Role players who are irregular but can have a great game: Chris Duarte - Christian Wood - Kyle Kuzma - Jordan Clarkson - D'Angelo Russell
Players who were great in the past but can still have great games occasionally: Russell Westbrook - John Wall - Derrick Rose
Strategy TWO: Best bench players to win games in Sorare NBA
Everyone knows that LeBron James, Steph Curry, Giannis Antetokounmpo or Nikola Jokić are the best players in the NBA. But their card prices are very high. We may be able to afford one of them, but the rest of the team will have to be filled with players who are not as important.
Unfortunately, there are numerous injuries during the NBA season. If a starting player of a team gets injured, there are many bench players who can perform at a high level.
This strategy focuses on buying players who usually play between 15 and 20 minutes, but if needed, are capable of playing at a high level for 30–40 minutes. When they begin to play more minutes, their numbers will improve and their market price will be higher than it is now, when they're only bench players. If that happens, we will have two options: try to win tournaments with the player card in the first few weeks (while their 10 Game Average score is still low), or sell the bench player for a higher price than we bought him for.
Here's a list of some of the best bench players, so you can use them in your lineups to play this strategy:
Point guards (PG) and shooting guards (SG): Alex Caruso (Bulls) - Jordan Poole (Warriors) -  Ricky Rubio (Cavs) - Malcolm Brogdon (Celtics) - Tyus Jones (Grizzlies) - De'Anthony Melton (76ers) - Ayo Dosunmu (Bulls)
Small forward (SF) and power forwards (PF): Kevin Love (Cavs) - Marcus Morris (Clippers) - Bruce Brown (Nuggets) - Brandon Clarke (Grizzlies) - Max Strus (Heat) - Duncan Robinson (Heat) - Jalen McDaniels (Hornets) - Rui Hachimura (Wizards) - Malik Beasley (Jazz)
Centers (C): Christian Wood (Mavs) - Bobby Portis (Bucks) - Aleksej Pokuševski (Thunder)
Time to play Sorare NBA
Congratulations on reaching the end of the Sorare NBA guide. You now have all the knowledge to understand the game and win prizes. All that remains is to register if you haven't already done so. Good luck!